The 2019 PACT General Assembly & Seminar was held on June 15, 2019 at the Cherry Blossoms Hotel, Ermita, Manila. It was attended by 101 participants coming from 52 schools in the National Capital Region and from the Region III PACT Chapter.
Dr. Voltaire Organo, PACT President, gave the Opening Remarks while Dr. Jose Andaya, PACT Director, introduced the Guest Speaker.
The Guest Speaker, Dr. Sheryl Lyn C. Monterola, gave a very inspiring and thought-provoking lecture on "Eyeing the Future Jobs: Empowering STEM Teachers for a Reskilling Revolution". Dr. Monterola is an Associate Professor of the College of Education of the University of the Philippines Diliman. She is also the Executive Director of the Center for Integrated STEM Education in the Philippines (CiSTEM).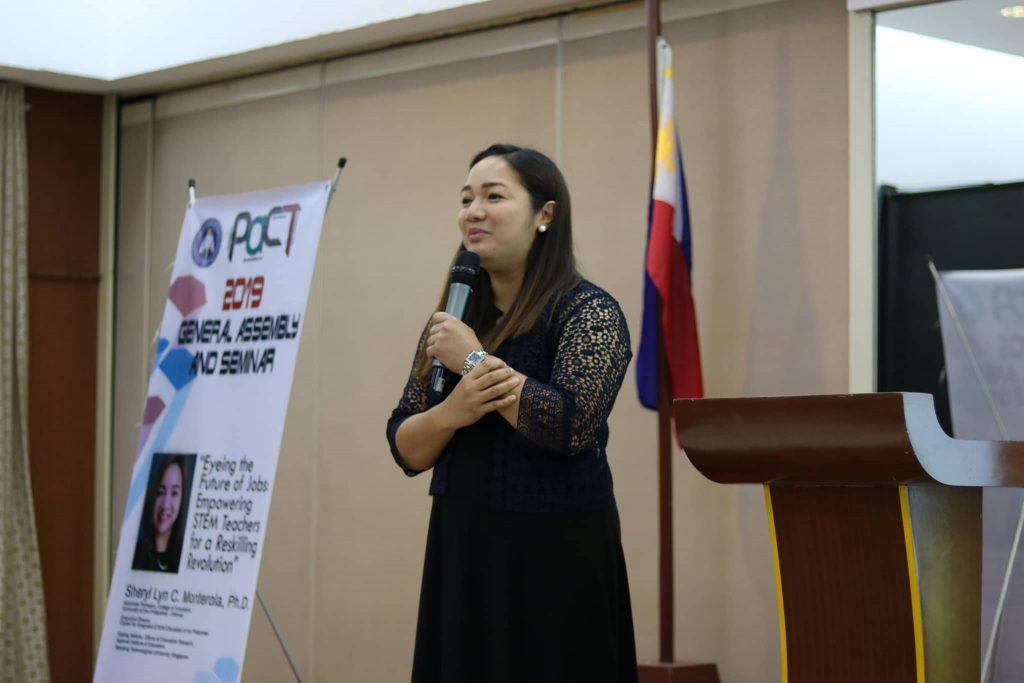 Dr. Monterola emphasized the need to reskilling and upskilling to maintain competitiveness for the jobs in the future. She enumerated the skills that the students should learn that will fit and match the requirements for the jobs of the future. This is where the STEM teachers should be able to teach and develop the skills required in the 21st century.
"Data is the new oil." This was mentioned by Dr. Monterola to articulate that with the increasing volume of data that we have everyday, we should be able to analyze them and use them appropriately for its intended purpose.
Dr. Monterola discussed as well the pedagogies that the teachers can use in their teaching. She presented the Design Thinking Process (DTP) and its usefulness in an organization and inside the classroom.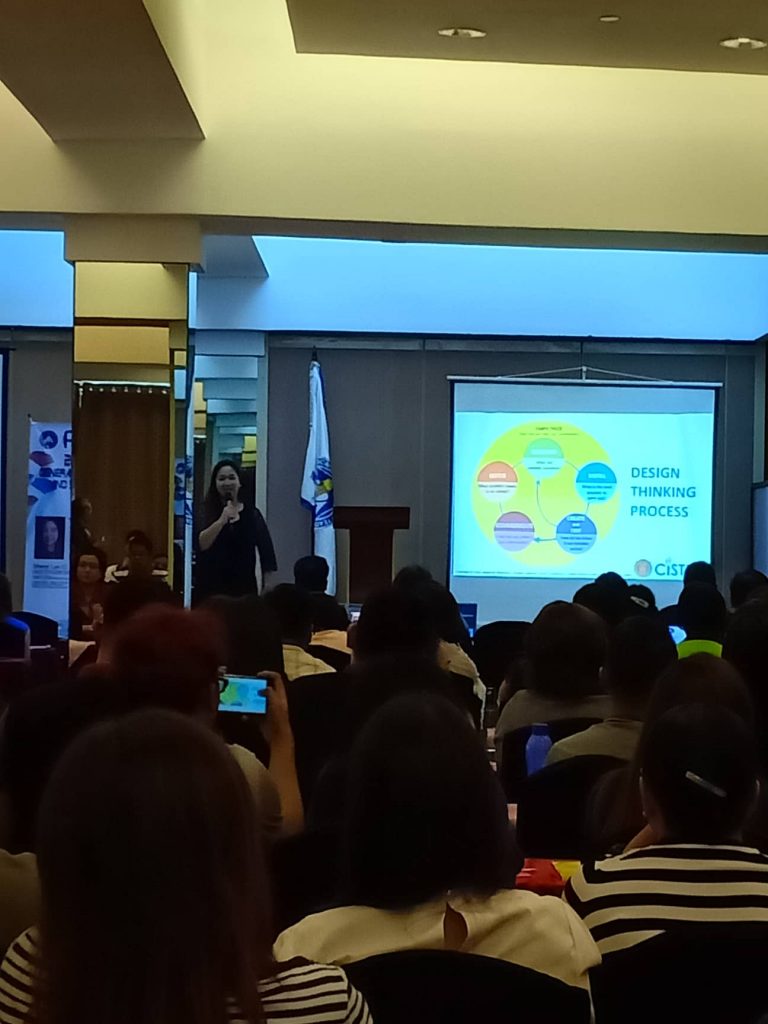 The election of Board Members and business meeting followed after the lecture.