by Gabriel Yason
The #imPACT webinar series ended on a high note with the talk of current PACT Executive Vice-President Dr. Edwehna Elinore S. Paderna, an Associate Professor of the College of Education in the University of the Philippines-Diliman. Entitled, Context-Based Learning in the Chemistry Classroom, which focused on how Chemistry and Science learning could be made to feel more relevant and deeper for students. Central to this process was the understanding of what context is. In her words, it refers to the setting or situation where students experience everyday occurrences. For example, the context of a student currently, would be online learning at home with their parents. In that context, a computer wouldn't just be a computer, it would also be a daily workstation for school. There are many kinds of context, but all of them usually give items more meaning.
She then explained how context can be applied in teaching, by making schoolwork, experiments and assessments given to students doable with objects available around their home, which they likely see daily, contextualizing these items into the lesson. Doing so while mentioning how small and even forgettable household items like cotton buds and scotch tape can be used to demonstrate the water absorption behind how sponge masks are not useful.
Her point being that using items from their everyday occurrences ( the cotton buds and scotch tape) in an activity to explain a concept (water absorption) behind the properties of an item (the lack of use protection of sponge masks), makes the experience and the lesson they get from it more REAL to them. Accordingly, she meant that seeing familiar items used by those students makes it Relatable to their daily life. Going through experiments relating to their current contextual experiences, like the mask, provides more motivation to understand the concepts behind them since it's Experiential. Using these readily available items found in the home also makes the activities more Accessible. Finally, since the materials are more relevant they will have more impact on the student, making the experiences and lessons learned, Life-Long.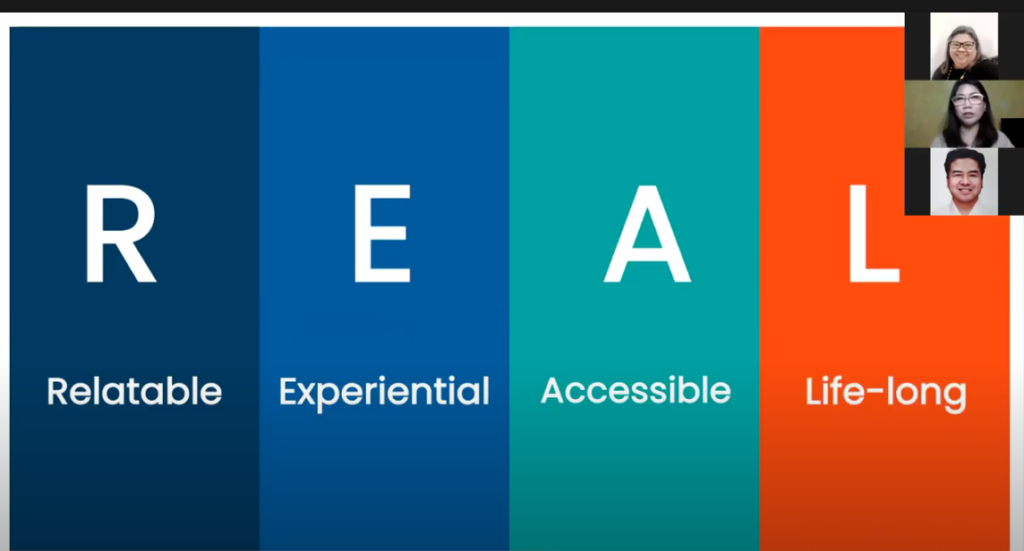 Now, there was much more that she discussed that deserved attention, from students needing to be able to construct their knowledge on their own, and to students needing to be able to improve their learning progress through journals and the like in this online learning environment. However, they all can be found on a recording uploaded to the PACT Youtube page, and the main point is already poignant enough on its own. With this talk, Dr. Paderna was able to line up why exactly contextual learning is important and how it can be done.