Updated on August 12, 2020
The Philippine Association of Chemistry Teachers, Inc. – National Chapter offers a series of free webinars to its members in response to the COVID-19 pandemic.
The first two webinars are scheduled on July 10 and 18 respectively.
YouTube link: https://www.youtube.com/watch?v=LpB2BuHgfxo
Youtube Link: https://www.youtube.com/watch?v=8-8ujqk6I10
The third webinar is scheduled this coming August 08, 2020.
This coming August 15, the webinar will once again focus on laboratory.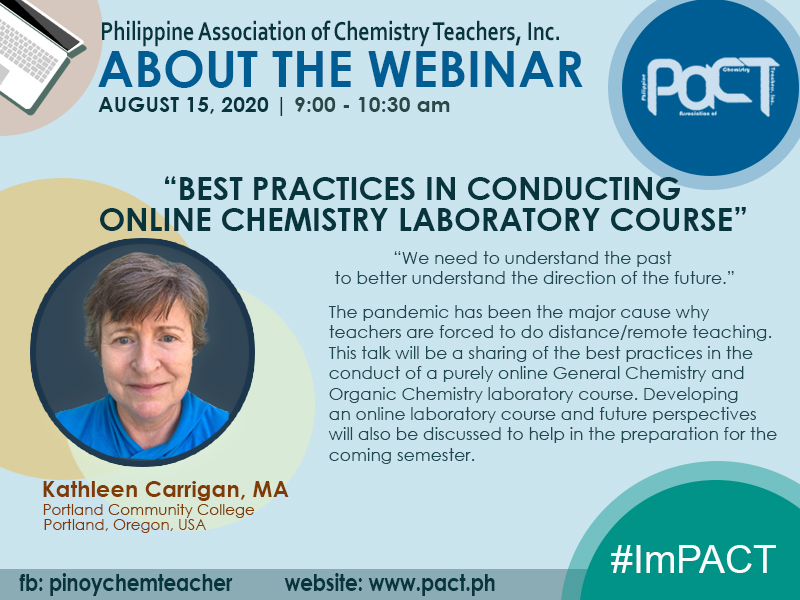 The next webinar will be posted soon so keep on visiting our website and Facebook page for more updates.